What's YOUR number?
Ready to find out how much more money you could be making? Imagine if all your salespeople were as good as your very best salesperson? Well, go ahead and find out! Use the calculator below and enter your own numbers.
HERE'S WHAT YOU COULD BE MISSING!

Your best salespeople aren't getting different customers than your average sales people, they are just doing more with them…
Your best salespeople are getting into more conversations with customers (which gives them a better shot at more sales.)
Your best salespeople are having better conversations with customers (which make your customers like and trust them more.)
Your best salespeople are better at understanding their customers (which helps them figure out which merchandise will end in a sale.)
Your best salespeople are presenting more merchandise and higher-priced merchandise (which ensures customers leave with more and higher priced merchandise.)
Your best salespeople are more willing to ask for the sale (which means they get to "I'll take it!" more often.)
When you give your staff the skills they need, every person on your team will be able to do all that – and more.
SIGN UP for the Retail Sales Academy Plus right away to start getting those sales increases!
Let's Make A Deal…
What if I offered you this deal: You give me $100… and I give you back $1,000. Would you take it?
All day, every day! Right??
Well, I am offering you that deal every single month with the Retail Sales Academy Plus.
Consider the small pet boutique owner who's losing $5,096 every month. What if the Retail Sales Academy Plus could close that gap even halfway and put an extra $2,548 in the register every month.  Should she trade me $197 a month to get  $2,548 a month back? OF COURSE!
How about the larger kitchenware store that's losing $9,280 a month? Should he trade $197 to get half of that gap back, $4,640? It's not even a reasonable question.
The return on your investment in the Retail Sales Academy Plus is so big that you really can't pass up this deal.
Are you ready to train your staff with the Retail Sales Academy Plus and grow your sales?
Just a short list of what you'll get with the Retail Sales Academy:
My "6 Steps to the Perfect Purchase" sales training in 30 bite-sized, interactive video lessons. It's a proven program based on increasing customer happiness.
Tests for each video lesson to ensure that your staff is actually doing the training and understands how to apply it.
On-demand, online format that makes it convenient for your employees to train when they want, on whatever device is best for them.
Automatic tracking and easy reporting for you and your managers so you will always know who's getting it – and who's not.
Intensive follow up and ongoing training via email messages sent directly to your employees from the Retail Sales Academy for as long as they work at your store.
30-Day, 100% Money-Back Guarantee means you take no risk at all to sign up.
You've got nothing to lose, and everything to gain.
Bottom line…
You'll feel confident knowing you made a smart choice to build a team of customer-focused retail sales superstars who can give your customers an amazing service experience and sell more at the same time.
And because you don't have to build the training program, deliver it, or do the on-going training, it frees you up to have more fun growing your business.
The sooner you sign up, the faster you can get your team trained and start to see those sales increases roll in, so sign up today!
I look forward to hearing your success stories from the Retail Sales Academy!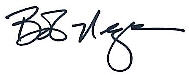 Bob Negen
P.S. Please, do me a favor. Take two minutes to look up your numbers and plug them into the calculator above… The amount you could add to your annual sales may shock you!
Then read more about the Retail Sales Academy and all it has to offer. It's the perfect sales training program for independent retailers.
If you have any questions, please feel free to give us a call in the office if you don't find the answer you're looking for: 800.842.1660. We love talking to you!